If you're an avid book lover like me, then you understand what I mean when I say that having someone ask me what my favorite book is usually turns into an internal battle as I struggle to narrow down the long list of books that I love. Do I choose a book that gave me warm, fuzzy feelings? A book that's critically acclaimed? A classic? A book that reduced me to a puddle of tears and gave me lifelong lessons to cherish?
You get the point.
So Kristin at
My Life As A Teacup
, sharing the same problem, devised a solution, a means of giving our favorite books their due credit by creating a superlative system, not unlike high school senior superlatives.
So without further ado:
Comfort Book
(For when you're in a bad mood, good mood, or somewhere in between. Pair this book with your favorite feel good meal, get comfy, and read): Desolation Angels by Jack Kerouac
Favorite classic: Franny and Zooey by J.D. Salinger
Favorite series: Harry Potter by J.K. Rowling
Most beautifully and hauntingly written:
A Million Little Pieces by James Frey
Favorite story:
Outlander by Diana Gabaldon
Favorite book that's kind of depressing, yet beautiful, and frankly, I still don't really know what to do with it: One Day by David Nicholls
Most nostalgic: The Unbearable Lightness of Being by Milan Kundera. I read this book during a very interesting time of my life.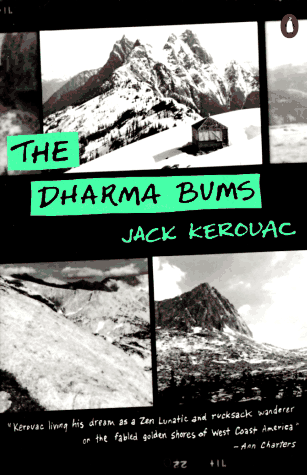 The perfect book
(Captivating story, subtle yet powerful message, beautiful prose, characters you both love and love to hate, not too lengthy, timeless...): The Dharma Bums by Jack Kerouac
What are your favorite books? Are you like me and can't nail it down to one?